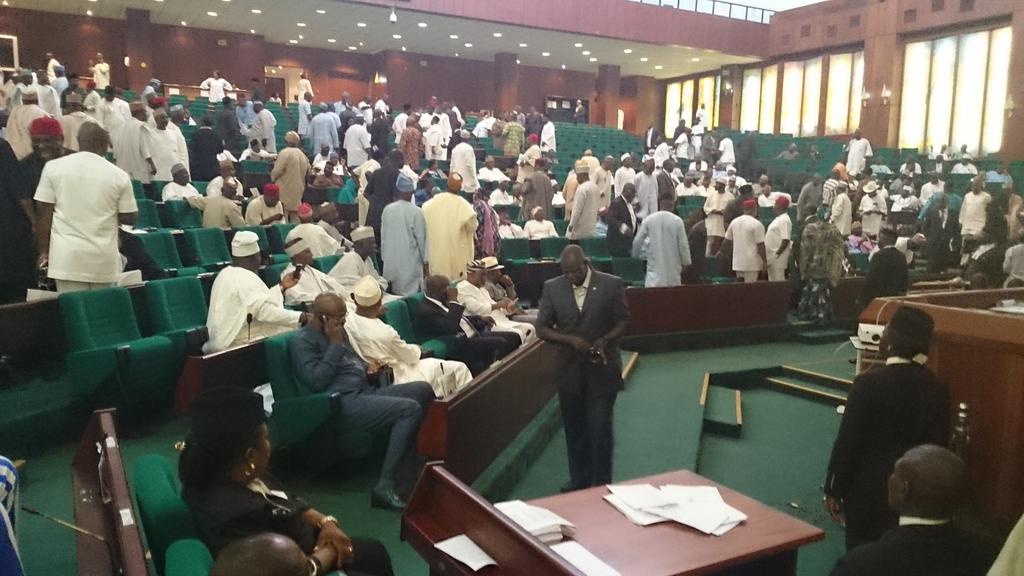 Photo Of House Of Reps Sitting This Morning
After a rowdy atmosphere that led the Honorable House Of Reps Members scaling the gate in order to gain entrance to the hallowed chambers , the House Of Reps Members finally sat this morning to deliberate on the matter that led to the reconvening of the house
Honorable Ogor was the first to take the floor, The erudite Honourable Opined that the House won't consider emergency rule today. He was of the view that the President to use armed forces act to deploy soldiers in troubled areas
Hon Gbajabiamila took the floor after him and insisted that the House must take motion to pass state of emergency or not
But the Speaker Of The House Of Representative, Tambuwal thought Otherwise,
He ruled that the House has agreed to adjourn to December 3. We are under siege as such we cannot deliberate on State Of Emergency
'





See photos of the session and that Of Speaker Tambuwal leaving the National Assembly Premises After The Cut
Convoy moving slowly to the gate. Hon members and senators insist on trekking with Speaker.


The House Sitting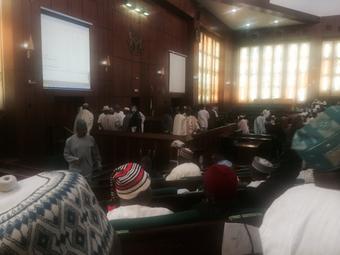 Executive Session
Members and senators escorting Speaker out of NASS premises. All shouting sai Tambuwal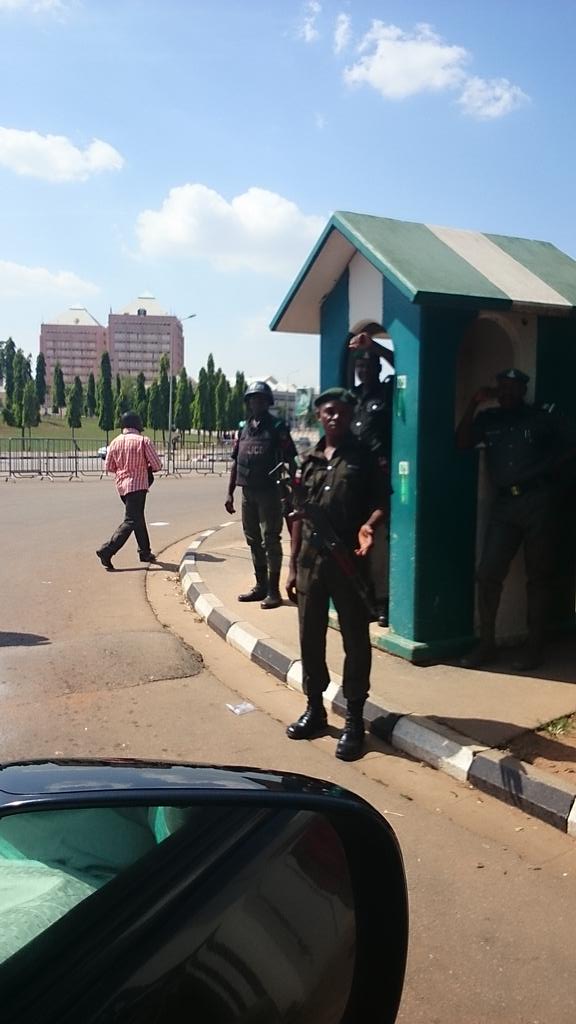 Police watching the convoy move by.